Private Access
Public Access
Participant
CONNECTING TO SERVER
NO CAMERA DETECTED

Check your connections


Uh oh! :(

Your camera had a problem!


BorrisPowell is online
online
offline
Connect with BorrisPowell
Info
Username:
BorrisPowell
Last Seen:
03/18/12
Member Since:
02/21/12
Sex:
male
Hometown:
Borris Powell
Without a Shadow of a Doubt Ticket informaiton
TICKETS NOW AVAILABLE AT THE DOOR (CASH ONLY).
The two types of tickets are for General admission and VIP. The first 250 to purchase a VIP ticket will receive a gift bag at the door. All ages event but 21+ to drink. Tickets can also be purchased by calling 773-857-5585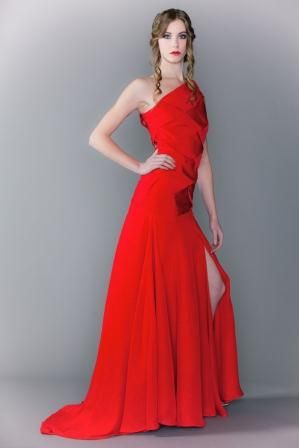 Luxury in women's fashion has a new name…Borris Powell. Winner of the prestigious 2011 Oscars Designer Challenge, Powell has had an eventful year and expanding from custom dress maker to Ready to Wear designer with a collection in the works for Spring 2012. Known for his signature gowns, Powell has come a long way from his first ten-week sewing class that launched his brand six years ago.
Currently, Powell is busy preparing for the launch of his new men's line which will include looks for the sophisticated and fashion forward executive. Suits, topcoats, trench coats and leather coats will debut in a runway show titled Without A Shadow of a Doubt in March. In addition, Powell will introduce a new shape and silhouette to the women's ready-to-wear and gown collections while also showcasing his new handbags and scarves.

Born in Piedmont, Alabama, Powell considered himself a passionate designer and developed dreams of a career in fashion early on in life.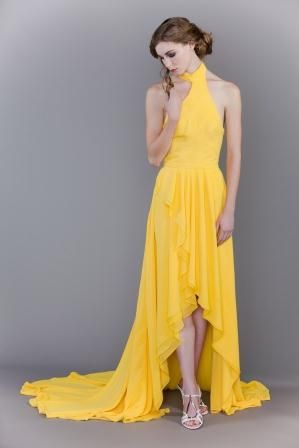 Throughout his childhood, while observing his mother preparing for a night out on the town or even a Sunday visit to church, he trained his young eyes on color and silhouette. This is how his lifelong dream began. He would often advise her on style choices and then, while everyone was away, he would sneak into the living room to play with the sewing machine and develop his craft.
Inspired by the masterful shapes of Christian Dior; Powell followed his dreams and moved to Chicago to start his design career in 1997. Unable to afford Fashion school, he enrolled into a sewing class at Jo-Ann Fabric Store and his brand began forming. Over the following decade, at the consistent urge of friends, Powell pursued his vision with an infectious entrepreneurial talent and creativity that has built him a devoted following of fans. His trademark silhouettes have the comforting familiarity of his early authentic memories mixed with a chic nod to high-end city life.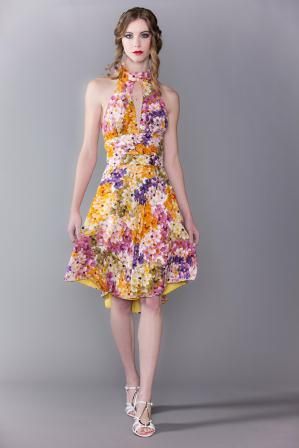 Perfection for an unforgettable night on the town is exactly what it feels like to step into a Borris Powell custom-made piece. His designs are created with a flirtatious mix of art and sartorial skill. He uses surprising textures and classic colors that complement the female form without losing sight of the luxury aesthetic.
In addition to family and the masters of fashion, Powell's fashion inspiration also comes from travel and devotion to study. His collections include exciting approaches to big ideas ranging from the philosophy to cinema. Powell's meticulous study of fashion has not been devoted to trends, but a lasting discovery and emotion in finding their inner beauty. His designs have the power to make women walk a little taller and with confident grace in their stride. From Milan to Paris to Amsterdam and Shanghai; Powell has absorbed a sense of global ideas of the best looks for the female body. It's those ideals he constantly tailors into every design he creates. From his gowns to ready-to-wear, resort collections and even handbags, each is true to its aesthetic.
Romantic, elegant and with a seductive sensibility, Powell's designs are perfect for any occasion. Soon to come, a Men's line, of which Powell has already been creating for a variety of professional athletes. It will consist of suits, jackets and coats for Fall/Winter 2012 followed by a Spring/Summer 2013 Ready to Wear. Next up…Europe!

Powell resides in Chicago, Illinois with a' by appointment only' boutique in the Lincoln Park area. He enjoys spending time with friends & family and winding down from the day with a nice glass of wine and movie.
BorrisPowell doesn't have any products yet.
Add Product
Upload Product Images
You can begin uploading photos, or select one below to upload to.
Main Image
Edit Image
Edit Image
Edit Image
Edit Image
Edit Image
Edit Image
Edit Image
Edit Image
Edit Image
Edit Image
Tags
15

Tags Left

Tags help identify the product in searches and related product links
---
Categories
Categories will organize your products for easier viewing
Edit Product
Shipping To
1st Item
Additional Item
+ Add Another Location